Bachelor Lehramt Physik für Gymnasien, Gesamtschulen und Berufskollegs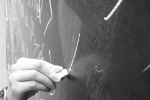 Die Universität zu Köln bietet als eine der größten Lehrerbildungsstätten Deutschlands ein breites Spektrum an Fächerkombinationen an. Besonders empfehlenswert (und auf dem Stellenmarkt begehrt) ist die Kombination Physik/Mathematik. Bei dieser Kombination können Sie das für die Physik unabdingbare mathematische Rüstzeug in der gebotenen Breite und Tiefe im Studium erwerben.
Das Bachelorstudium des Unterichtsfachs Physik kombiniert Teile des Bachelor-Studiengangs Physik mit eigens konzipierten Vorlesungen in theoretischer und experimenteller Physik, sowie mit Veranstaltungen in Physikdidaktik und einem erziehungswissenschaftlichen Begleitstudium. Es bereitet auf den Lehrerberuf an Gymnasien und Gesamtschulen vor und wird mit einem Bachelor of Arts abgeschlossen. In der Regel folgt dem Bachelorstudium ein vier-semestriges Masterstudium mit Abschluss Master of Education und ein sich anschließender Vorbereitungsdienst, an dessen Ende das Staatsexamen und die Zulassung für den Schuldienst steht.
Weitere Informationen